Jennifer Jordan MD
---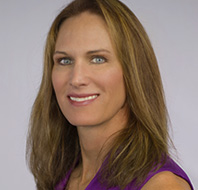 Jennifer Jordan, MD, graduated Magna cum Laude from Southern Methodist University in 1989, where she was an All-American swimmer for 4 years. She obtained her M.D. from Indiana University in 1993. She completed 6 years of internship and residency in Otolaryngology, Head and Neck Surgery at the University of Texas Southwestern in 1999. Following residency, she joined Dr. Dwight Lee to form White Rock ENT.
Dr. Jordan is board certified in Otolaryngology – Head and Neck Surgery and is the author of many journal articles and book chapters. She has presented her work at each of the major otolaryngology national meetings and is a recipient of the Francis E. Le Jeune award for outstanding research in Otolaryngology, Head and Neck Surgery. She is a member of the Texas Medical Association, Dallas County Medical Society, American Academy of Otolaryngology, Head and Neck Surgery and the Dallas Academy of Otolaryngology. Dr. Jordan has been recognized by her peers as a national Super Doctor and one of D Magazine's Best Doctors in Dallas.
Dr. Jordan's training at one of the busiest hospital systems in the country has made her an expert at treating the entire gamut of ear, nose and throat problems. Her areas of special interest include:
Pediatric Otolaryngology
Ear Disease
Nasal/Sinus disease including balloon sinuplasty
Sleep apnea
Head and Neck surgery including thyroid and parotid surgery
When Dr. Jordan is not hard at work in the office, she spends her time skiing and RVing with her husband Bill and visiting her children Luke and Brooke in Madison and Austin.
Dr. Jordan has clinical privileges at the following:
White Rock Medical Center
Park Cities Surgery Center (University Park)
Baylor Scott & White Sunnyvale
Selected Publications
Jordan JA, Brown OE, Biavati MJ and Manning SC: Congenital Syringocystadenoma papilliferum of the ear and neck treated with the CO2 Laser. Int J Pediatr Otorhinolaryngoly 1996; 38:81-87.
Jordan JA, Roland P, Lindberg G, Mendelsohn D: Calcium pyrophosphate Deposition disease of the temporal bone. Ann Otol Rhinol Laryngeal 1998; 107:912-916.
Jordan JA, Graves JA, Manning SC, McClay J, Biavati MJ: Endoscopic Cauterization for treatment of fourth branchial cleft sinuses. Arch Otolaryngology Head Neck Surgery 1998; 124:1021-1024.
Jordan JA and Mabry RL: Geriatric Rhinitis: What it is and how to treat it. Geriatrics 1998; 53:76-84.
Leach JL, Jordan JA, Brown KR and Biavati MJ: Techniques for improving ear Definition in microtia reconstruction. Int J Pediatr Otorhinolaryngol 1999; 49:39-46.
Jordan JA, Schwade NB and Truelson JM: fosfomycin does not inhibit the Tumorcidal efficacy of cisplatinum. Laryngoscope 1999; 109:1259-1262.
Jordan JA, Roland PS, McManus C, Weiner RL and Giller CA: Stereotactic Radiosurgery for Glomus Jugular Tumors. Laryngoscope 2000; 110:35-38.
Jordan JA, Lewis M, Rollins N and Roland PS. Congenital internal carotid Artery aneurysm presenting as a middle ear mass with absence of the contra- Lateral petrous carotid artery. (Annals of Otology, Rhinology and Laryngology) 2000; 109:1167-1169
Book Chapters
Jordan JA and Roland PS: Disorders of the auditory system.

Audiology Diagnosis

. Eds. Roeser RJ, Hosford-Dunn H and Valente M.; Thieme 2000.
Meyerhoff WL and Jordan JA: Management of the Meniere's Patient.

Controversies in Otolaryngology

. Ed. Pensak ML., Thieme 2000