Patient Resources and Questionnaires
The section below includes several surveys. Surveys are an excellent tool for you to assess how much a problem truly affect your day-to-day life. They also help communicate to the physician how severe your quality of life may be affected by the problem. The following surveys assess sleep quality, voice quality, sinuses and allergies issues, and issues with swallowing. If you are affected by any of the above symptoms, we urge you to submit the results of your survey so that we can schedule a consultation with you.
CLICK to DOWNLOAD NEW PATIENT FORMS
---
Sino-Nasal Outcome Test (SNOT-22) Questionnaire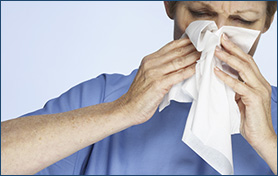 Uncontrolled allergies can cause a variety of symptoms including nasal congestion and progressing to recurrent sinus infections. From headaches to malaise to chronic facial pressure, sinus infections and inflammation can manifest in a variety of ways. The following questionnaire is a good tool to better assess further these issues and how they are affecting your well-being. If you are concerned regarding allergies and sinus issues, please make sure to submit the results of the survey to us so we can help you address them.
Take Our Sino-Nasal Outcome Test (SNOT-22) Questionnaire
Voice Related Quality of Life (V-RQOL) Questionnaire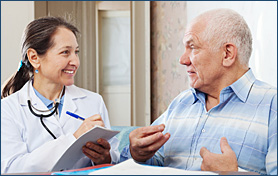 Does your voice seem to affect your daily activities? Cause you to not be heard or be able to convey your thoughts at your job or at home? Has your voice changed following a recent illness, surgery, trauma, or performance? While many voice changes resolve spontaneously or in a matter of days, some changes require more attention and are best treated earlier to avoid lasting damage. If your voice is not meeting your needs, please take the following the survey to better evaluate the situation. If you are experiencing concerns with your voice, please submit the survey, and we would be happy to review the results and assess your concerns further in a consultation.
Take Our Voice Related Quality of Life (V-RQOL) Questionnaire
Epworth Sleepiness Scale Questionnaire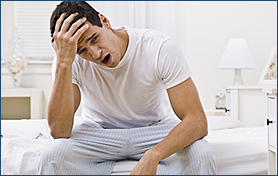 Sleep issues affect millions of Americans each year and range from inability to sleep to non-restorative sleep. Many people feel not rested despite sleeping enough hours or deal with snoring and anatomical issues causing airway obstruction when sleeping. The following survey is quick and can provide an insight into the severity of these issues. If you experience poor sleep, we encourage you take the survey and suggest you submit the results so we can schedule a time to meet you and address these concerns.
Take Our Epworth Sleepiness Scale Questionnaire
Insurance Providers We Work With
AARP MEDICARE ADVANTAGE
AETNA PPO/HMO/POS/EPO
AETNA MEDICARE ADVANTAGE
BAYLOR SCOTT & WHITE HEALTH PLANS PPO/POS/EPO/HMO
BEECH STREET PPO
BLUE CROSS BLUE SHIELD PPO
BLUE CROSS BLUE SHIELD FEDERAL
BLUE CROSS BLUE SHIELD HEALTHSELECT (AUTHORIZATION REQUIRED)
BLUE ADVANTAGE PPO (MEDICARE REPLACEMENT)
CIGNA PPO
CIGNA CHOICE PLUS
CIGNA OPEN ACCESS PLUS
COVENTRY HEALTHCARE
FIRST HEALTH PPO
GALAXY HEALTH NETWORK
GOLDEN RULE
HEALTHSCOPE PPO (DART EMPLOYEES)
HEALTHSMART PPO
HUMANA CHOICE CARE PPO
HUMANA TRS PPO
HUMANA CHOICE REGIONAL PPO (MEDICARE REPLACEMENT)
MEDICARE PART B
MULTIPLAN PPO
OSCAR (GROUP PLANS ONLY)
PHCS PPO
SECURE HORIZON
TEXAS TRUE CHOICE PPO
UNITED HEALTHCARE
WELL MED MEDICARE ADVANTAGE PLANS