Laura E. Gentile, AuD, CCC-A
---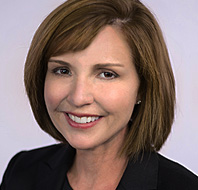 Laura E. Gentile, AuD, CCC-A, Doctor of Audiology
Dr. Gentile is a proud alumnus of Salus University, where she obtained her clinical doctoral degree in Audiology. Prior to completing her doctorate, Dr. Gentile earned a Master of Science degree in Audiology at the University of North Texas and her Bachelor of Science at Stephen F. Austin State University.
Dr. Gentile is certified by both the American Academy of Audiology and the American Speech-Language-Hearing Association, and is licensed by the Texas State Committee of Examiners for Audiology. Dr. Gentile is an adjunct clinical instructor at the University of Texas in Dallas where she supervises students. She is a member of many state and local hearing healthcare associations, and she was recently named an Academy Scholar by the American Academy of Audiology for her continued educational advancement.
Dr. Gentile has been practicing Audiology for over 20 years in the Dallas area and specializes in the diagnosis and treatment of hearing loss. She is an expert in fitting advanced digital hearing systems, and she takes pride in providing exemplary hearing health care for her patients and their families.
Dr. Gentile lives in Lake Highlands where she enjoys spending time with her husband and their two boys. She also enjoys reading, running, and cheering for the Texas Rangers.
"Very Knowledgeable About Hearing Loss Products!"
"I have been a client of Laura Gentile since my first hearing aids in March of 2013. Laura's care and professional knowledge has been exceptional. She is a forward thinker and knowledgeable about the products for hearing loss. I cannot thank her enough for the care and consideration that she gives me. I wanted you to know that you have a valuable employee in Laura. Please let her know how much I appreciated her knowledge and also her politeness."
Dell R., Dallas, Texas